INFO AND REGISTRATION
Date and time:
Friday 02.12. from 17:00 – 22:00h, Saturday 03.12. from 10:00 – 18:30h
Address: Jalovečka 1, Stenjevec (Zagreb)
Registration:
Applications via the web form: https://goo.gl/forms/01cuOBhuxgaMkxOI3
Contact: Tatjana Bushana: bushana@usa.net or Lidija Delić: radionice@galbanum.hr
Somatic and Expresive arts international with School of complementary therapies Galbanum organize an introductory workshop in Zagreb "Somatic Experiencing" 02nd and 03rd of December.
Somatic Experiencing® (SE®), developed by Peter A. Levine, PhD, is a naturalistic approach to healing, resolution and prevention of trauma. This revolutionary method, supported by leading-edge neuroscience, is based on the observation that wild prey animals, though routinely threatened, are rarely traumatized. Learning to model an animal's innate resilience to stress enables humans to return to equilibrium in the aftermath of stressful and extreme experiences such as: violence, accidents, medical procedures, fear, rage, and grief. Somatic Experiencing is a profoundly effective method of gently healing trauma based on the premise that the nervous system inherently knows how to return to balance if given the right support.
The Somatic Experiencing® Professional Training Program is taught worldwide and provides healing professionals with the knowledge and skills required to effectively treat PTSD, as well as developmental and shock trauma. SE's® body-focused approach helps restore the inherent self-correcting, self-regulating mechanisms of the human nervous system, enhancing clients' capacity to fully enjoy a wide spectrum of human experience.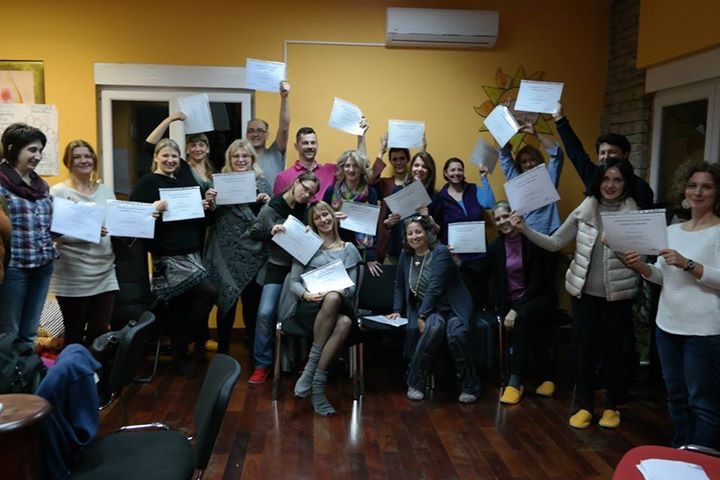 Subcribe to our newsletter and get the latest news about SE programs and seminars